Instrumental teacher for jazz & pop drummer and percussionist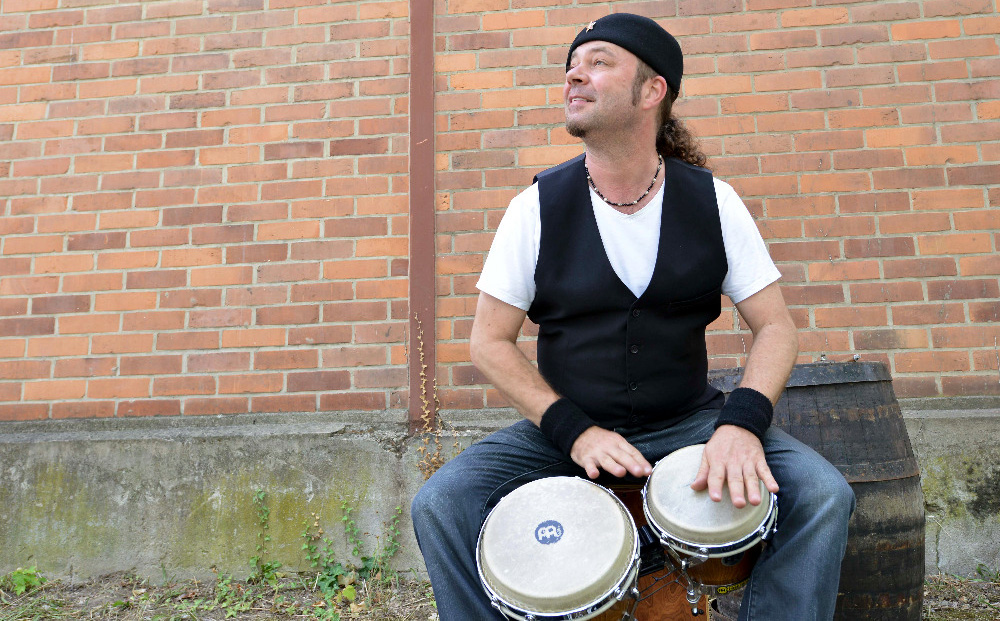 Gero discovered his love for drums and percussion when he was 12 years old. Since then he is on his way in matters of drumming. He studied at the FMW in Frankfurt and passed his exam as a state-approved drummer and instrumental teacher of jazz and pop. He owes his highly personal style lots of different training courses throughout the world. So he spent months for studies in Havanna/Cuba and New York/USA. Additionally he successfully qualified in Afro-Brazilian Percussion with the master drummer Dudu Tucci and Prof. Jose Amadt Medina (ISA, Havanna).
In 2008 he completed an intensive course at the renowned Drummers Collective in NY and came 2016 for private studies with John Amira, Vince Cherico, Memo Acevedo and Samuel Trorres back.
After having made a name in the Rhein-Neckar-Region with various musicians/artists and bands (for over 15 years he was the bandleader of the latin-group Brigada Especial) he currently works with the Gipsy-Guitar-Band mocábo and the Trommelpalast-Samba-Troupe TROPAMIN.
His impulsive nature and very stirring enthusiasm when teaching
coupled with his extensive musical knowledge and skill has now been fascinating for almost 30 years. With his particular skills in the teaching of large groups and here with his very special approach in team-training courses (team-drumming) he earned positive feedback and references throughout the country.